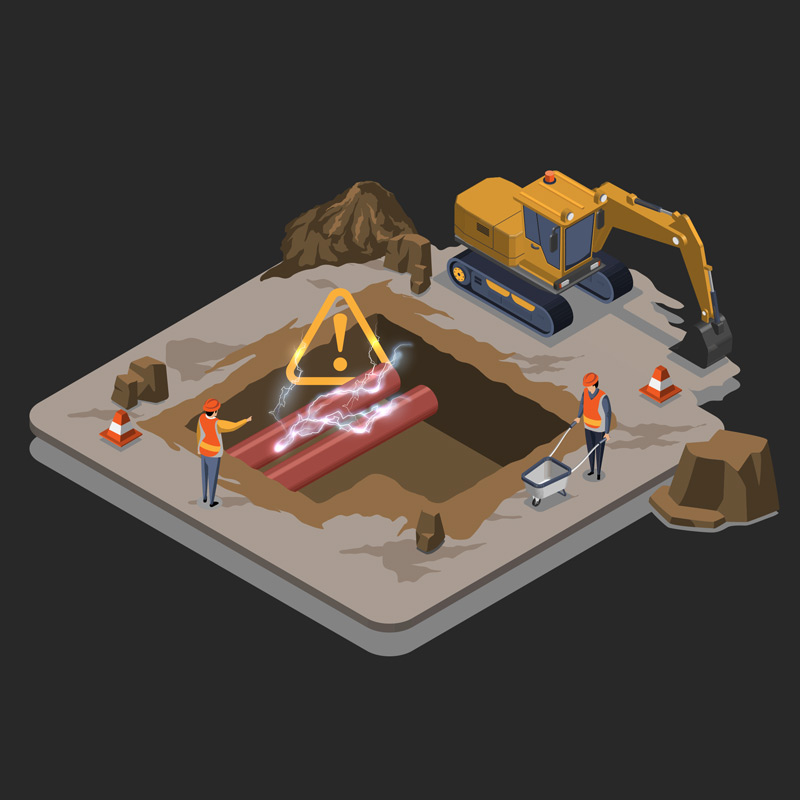 ELECTRICAL FAILURES
previously unknown
Illuminating the hidden problem
GLS Utility performs fault finding to assist with maintaining the integrity of of utility structure. Detecting these faults is very important to help reduce any hazards such as fires or even explosions. This also minimizes service disruptions and reduces maintenance costs.
Our approach uses a variety of techniques and tools including pressure testing, visual inspections, listening and other diagnostics.
Why working with the experts is important.
Our highly trained technicians perform an in-depth site inspection.  You can be certain that all of the necessary steps were taken to locate existing public underground utilities, known private utilities, and unknown utilities without surface indicators like fiber or storage tanks.